Xodo for Chrome: App versus extension
If you're a Google Chrome user, you can use Xodo as a web app, extension, or both! You can find both the web app and the extension in the Chrome web store. You can also use the Xodo web app from other browsers, including Firefox, Internet Explorer, and Safari by navigating to http://xodo.com/app.

So what's the difference between the app and the extension? Both run in your browser, but provide different functionalities. Based on your needs, you may find the web app more useful than the extension, or vice versa.

Web app: Once you've installed the Xodo web app, you can access it by clicking the Apps icon in the upper left corner of the bookmarks bar in Chrome.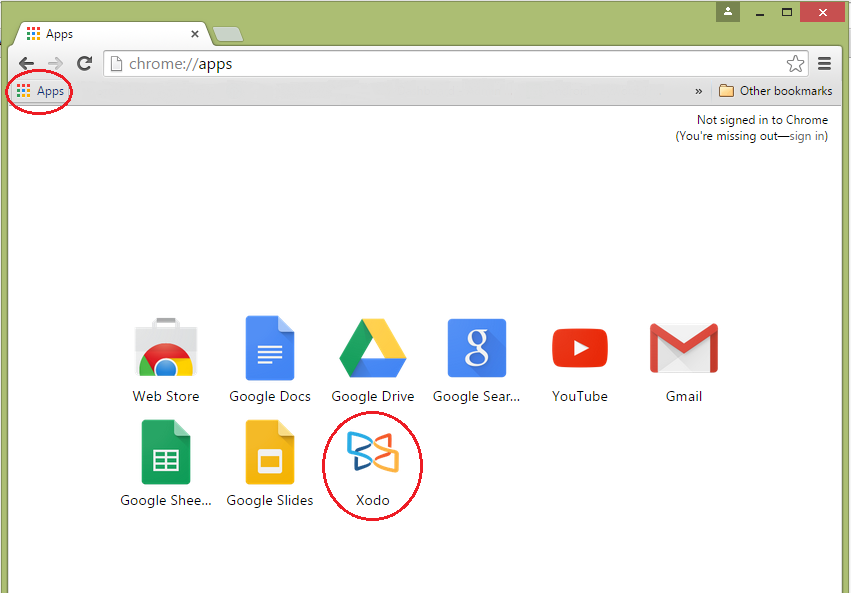 Clicking the Xodo icon leads you straight to our full-featured web app, where you can view, annotate, and collaborate on documents. Once you've uploaded a document, you can access it from any device, as long as you're signed into your Xodo account. And installing the app means you can use Xodo without an Internet connection.

Extension: Installing the extension means that whenever you access a PDF in Chrome, it'll automatically open in Xodo's viewer. From there, you'll enjoy the same viewing and annotation features as the web app, and you can also print or download your PDF. You don't need an account to use the Xodo Chrome extension, but you also won't have an online bookshelf to store your documents.

To manage your Chrome extension, click the menu icon in the upper right corner corner in Chrome, then More tools > Extensions.




From here, scroll down in your list of extensions until you see Xodo. You can change the settings here.